Radeon RX 6800 – First impressions of raw GPU performance
November 18, 2020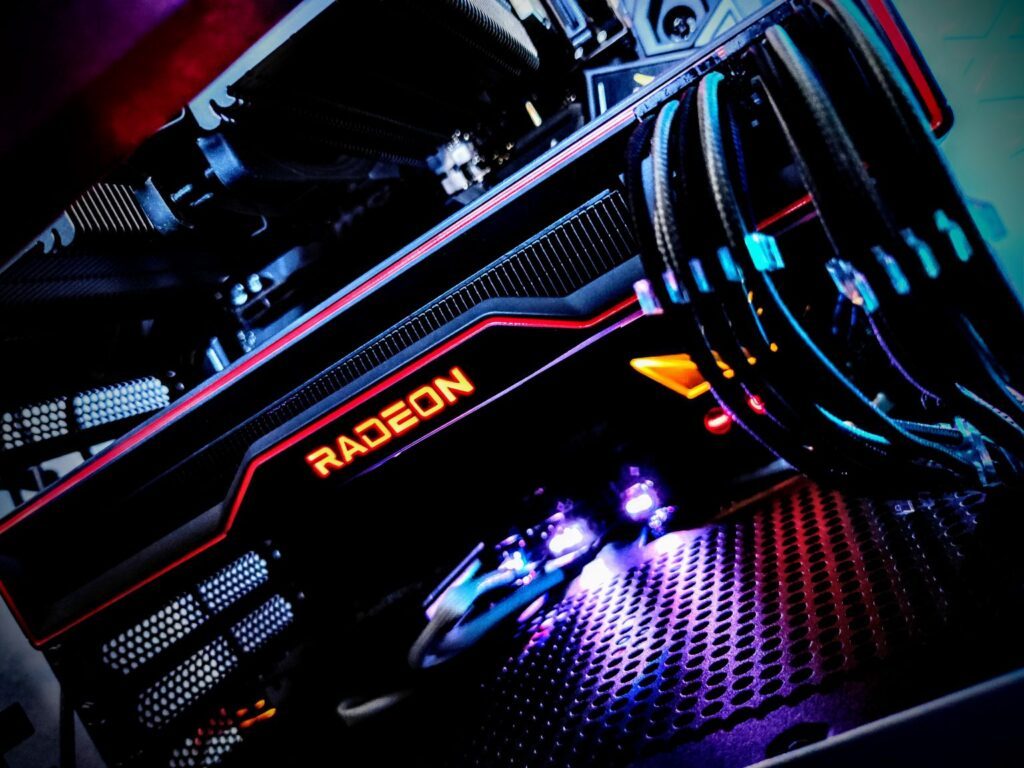 If it wasn't for the latest product releases in tech, 2020 hadn't inspired most of us because of the COVID-19 Pandemic. But thankfully enough, tech innovation has been accelerated but with a huge margin. We see new tech releases in the PC space that are truly changing the gaming enthusiast landscape.
Earlier this year, we had a chance to look at AMD's contender in the market, the Radeon RX 5700XT, but it lacked raw performance and features to make it overthrow NVIDIA's dominance in the GPU space. However, it was a good alternative and offered great performance for those who want to get into 1080p and 1440p gaming, respectively, without breaking the bank.

With that in mind, AMD's latest release, the Radeon Navi RX 6000 Series, is set to take over the crown in gaming performance up to UHD 4k Resolution gaming. It also features support for DXR Ray tracing, which NVIDIA was heavily banking on with their RTX GPU's. It's interesting to see that AMD is getting into the "ray tracing the future" memo allowing this modern feature a lot more accessible to thousands of gamers worldwide.
RX 6800 In A Nutshell (and AMD's Marketing)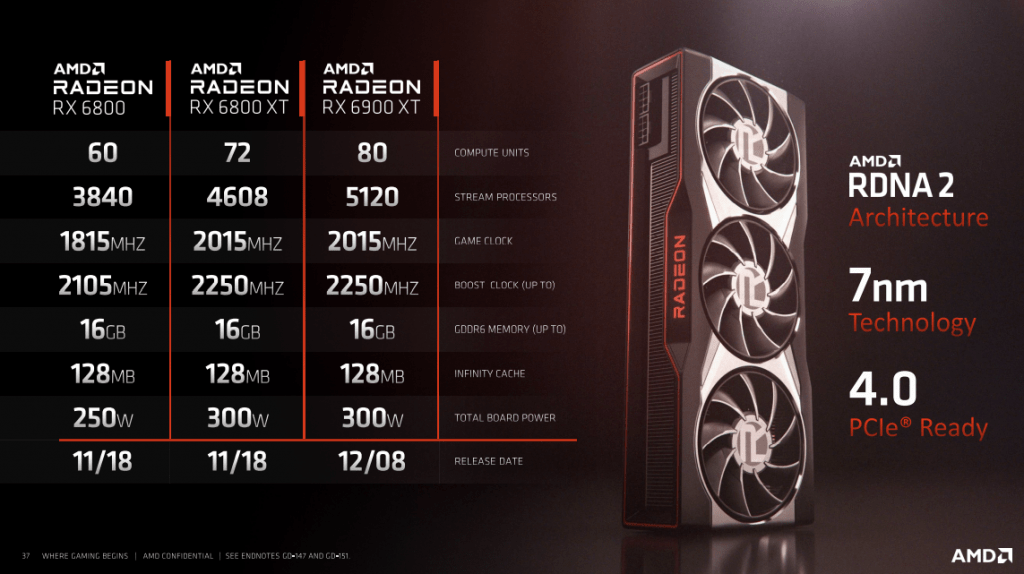 The Radeon RX 6800 offers quite a punch as it offers a game clock up to 1815mhz and a boost clock of 2105mhz. It has 60 compute units, 3840 stream processors, and a Total Board Power rated up to 250w. To top it off, the RX 6000 series offers 16GB GDDR6 memory across the stack.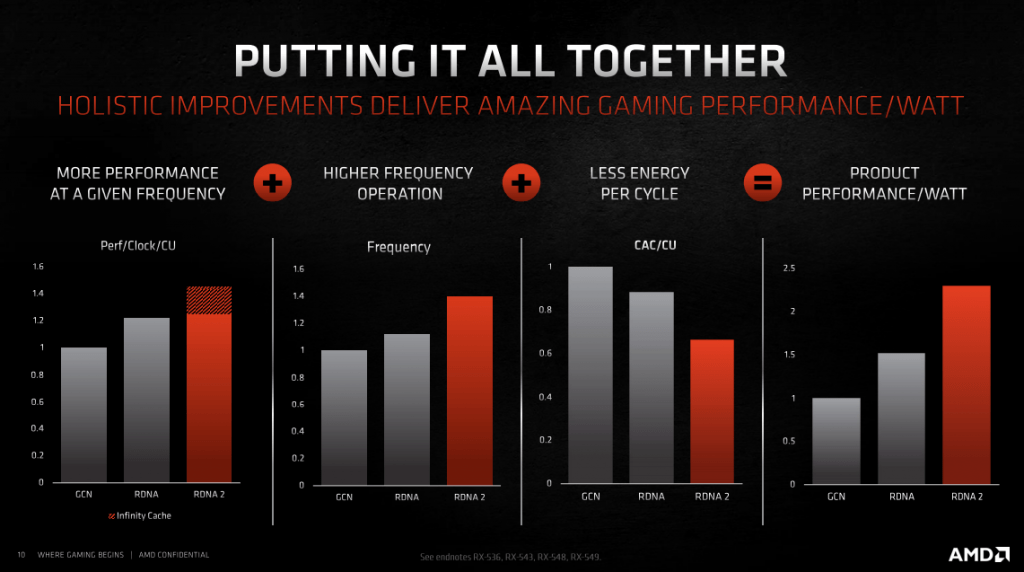 Along with the many graphics architecture improvements, AMD has also incorporated Ray Tracing technology by including one Ray Accelerator per CU's which allows dedicated real time ray tracing performance in games that support it.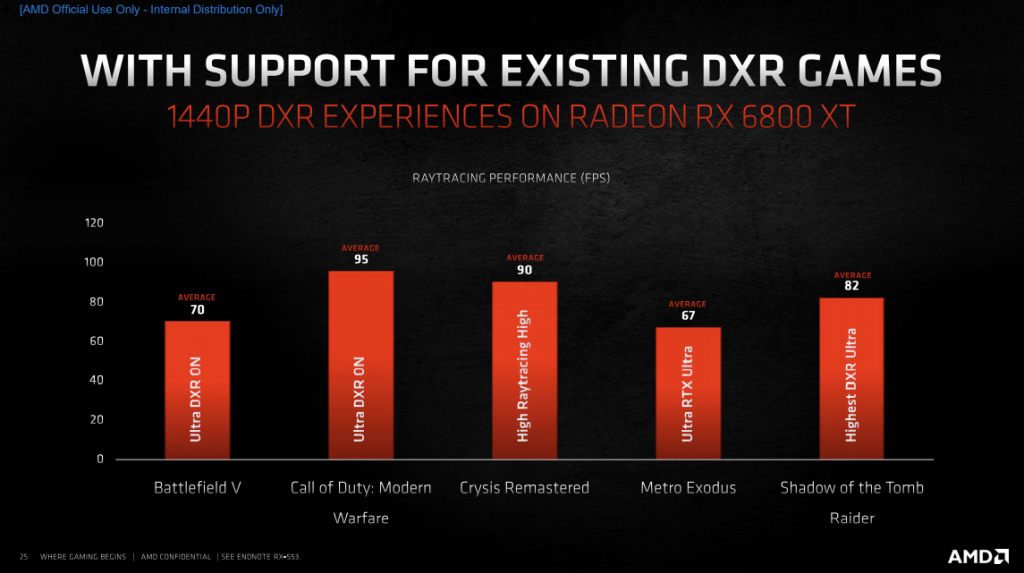 One of the neat features that AMD implemented on the RX 6000 series of graphics cards is the Smart Access Memory, which allows the GPU to utilize PCIe 4.0 bandwidth to access the graphics card memory as much as it wants without latency or performance degradation (hence they stuck with GDDR6 and not GDDR6X)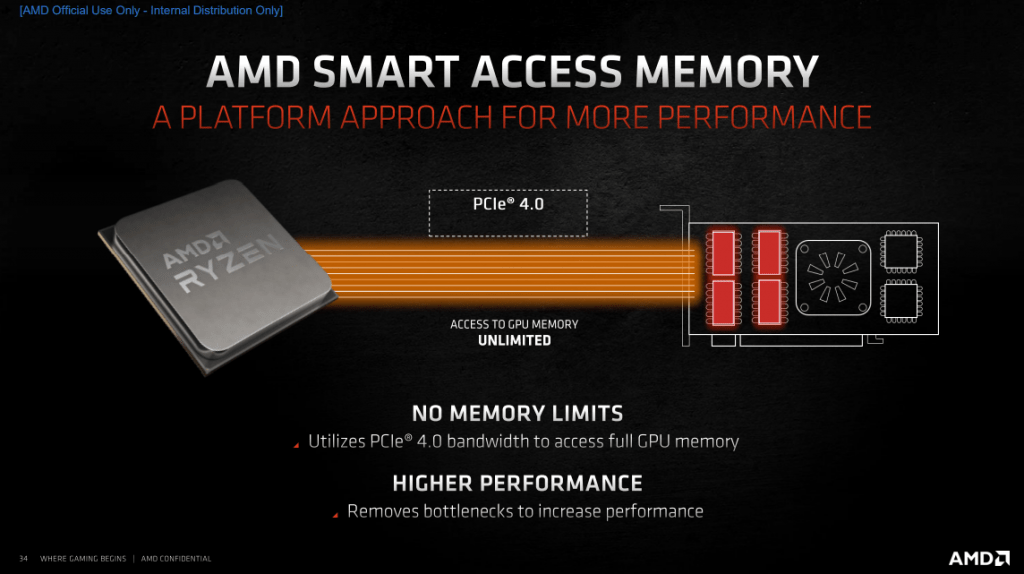 The catch, though, is that you will need to have a supported platform to make use of this, which requires you to have a Ryzen 5000 series processor and AMD motherboards with either X570 or B550 chipsets.
Due to time constraints and limited access to hardware for comparison, we'll put aside the Ray Tracing and Smart Access Memory testing at a later date. For now, let's take a look at the graphics card itself and it's raw performance to see how it stacks up against other GPU's in the market right now.
A closer look
AMD went with a triple-fan cooling solution with the card out of the box rather than the usual blower-style cooler that we have seen in the RX 5700XT, 5700, and Vega 64/56. The card's build is excellent, covering the card's entirety in a slab of metal, giving it a premium feel.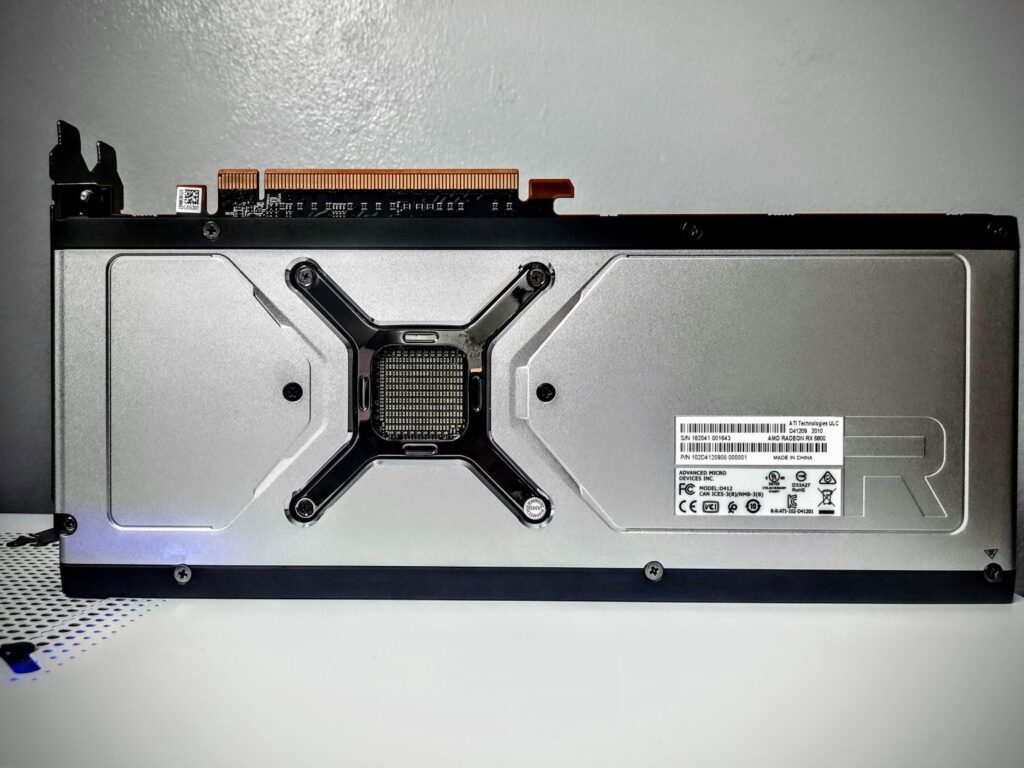 Two standard 8-pin PCIe power connectors power the card itself. I'm delighted that AMD went this route instead of some weird proprietary connector that increases incompatibility with standard power supply cables and case form factors. So yeah, you'll still be able to use your fancy custom PCIe power cable if you choose to upgrade.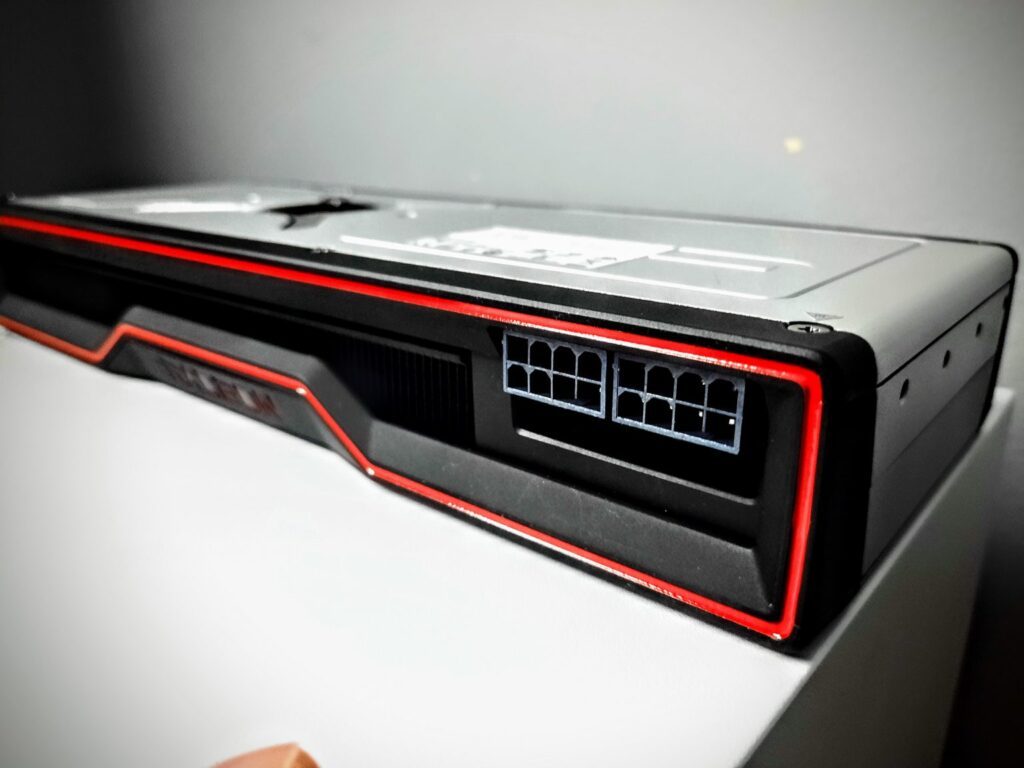 The card itself also has red accents on the card's side, giving it a very "RED TEAM" DNA, and the Radeon logo lights up in red too.
Graphics Card Testing
We put this graphics card to the test using our Ryzen system and compared our results with different graphics cards. Our system configuration is as follows:
Processor – AMD Ryzen 9 3900x
Memory – 2×8 3400mhz DDR4 kit
Motherboard – MSI X570 Godlike
Graphics cards:

Sapphire Pulse Radeon RX 5600XT

Galax GTX 1660 Super
MSI GTX 1660 Super Gaming X
Palit GTX 1660 Ti Dual OC
Galax RTX 2070 Super Work The Frames
MSI Ventus RTX 2080 Super
MSI RTX 3080 Gaming X Trio
Radeon RX 6800
For this review, we decided to purely go with 1080p gaming benchmarks. We had a good mix of AAA and esports titles in the lineup. We also used DirectX 12 API on all games (when available) for consistency.
Gaming Benchmark results
The first game we fired up is Ashes of The Singularity using it's GPU focused benchmark. Here we can see that the RX 6800 is just a few FPS behind the RTX 3080, at around 11% difference in performance.
In CS:GO, we see the RX 6800 spewing out amazing frame rates at an average of 450 FPS, but it's behind the RTX 3080 by a measly 5%.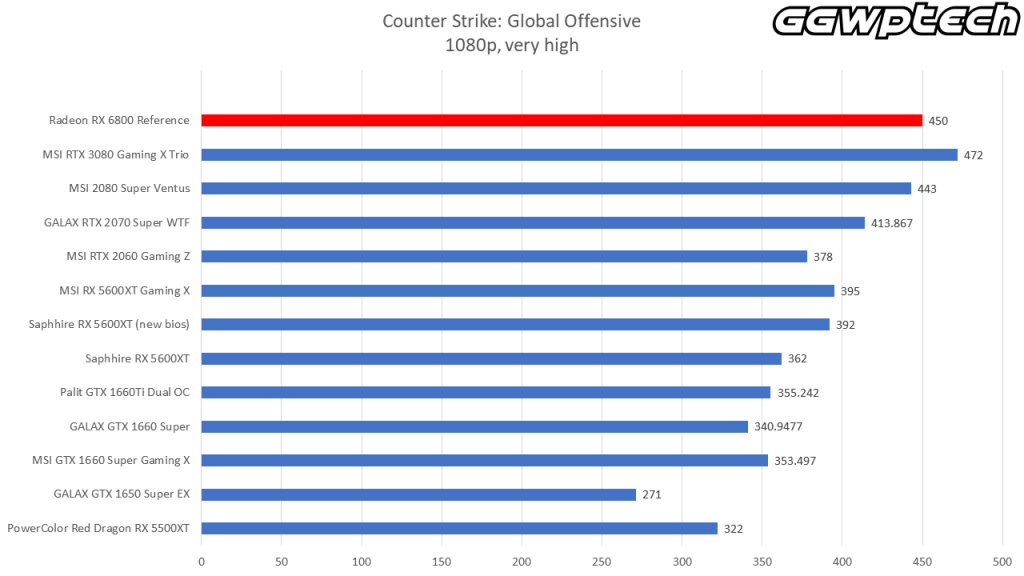 In Monster Hunter: World, though, the Radeon GPU is slightly ahead of the RTX 3080 by 5%. This shows that depending on how the game interacts with the GPU, it can make or break its performance, and here, we can see that the RX 6800 has the edge in this specific game title.
Performance is very close as well on Resident Evil 2, with the RX 6800 closing the gap between the RTX 3080 by 2%.
But this is where the RTX 3080 gains lead again as it surpasses the Radeon GPU in Sniper Elite 4 by a really close margin of 2% difference in raw FPS performance.
Strange Brigade is another title where AMD takes the win most cases as here we can see that the RX 6800 surpassed the RTX 3080, but only by a 2% difference.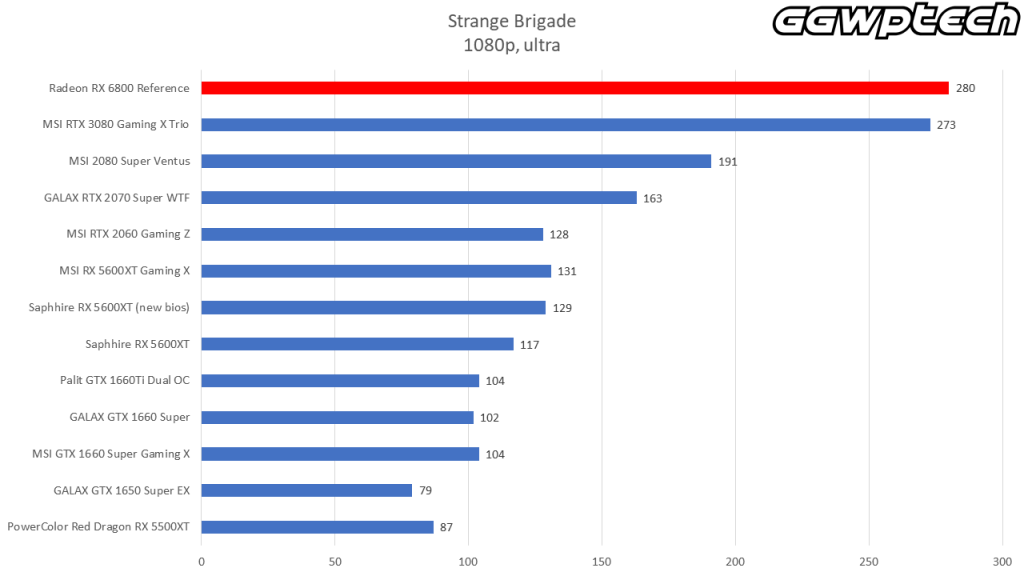 With Ghost Recon: Wildlands, however, the Radeon RX 6800 loses to the RTX 3080 by a huge margin of 22%. This is one game title that we've seen the Radeon GPU held back a lot.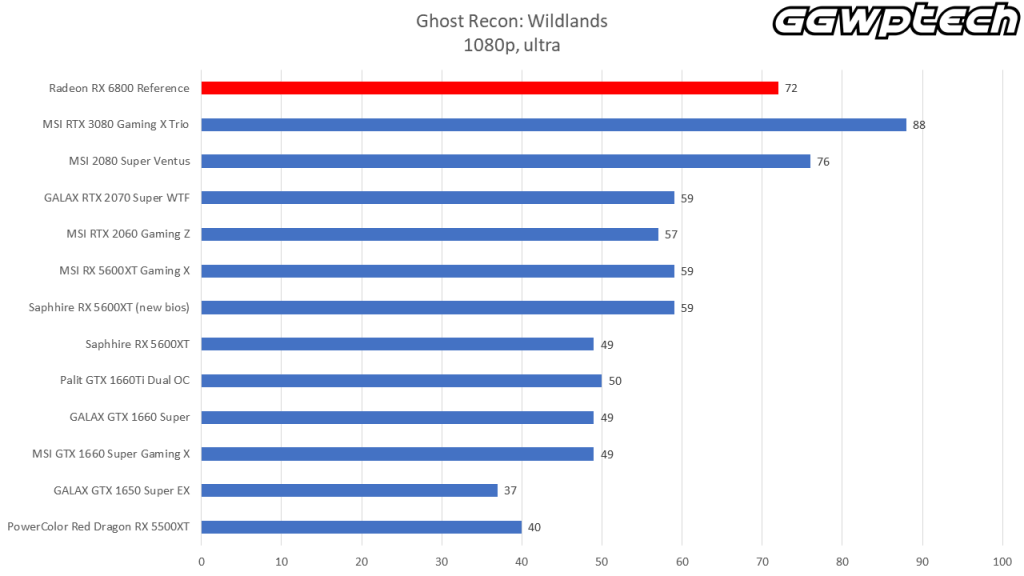 And finally, in Rainbow Six: Siege, the Radeon RX 6800 once again surpasses the RTX 3080 by a small 6% difference in raw FPS performance.
It was pretty interesting to see the Radeon RX 6800 performing really well, almost head to head with the RTX 3080 in gaming using 1080p resolution. It's not totally a losing streak for the NVIDIA GPU, but AMD brings really close competition here just by raw FPS alone. We're expecting to see a significant boost in performance using AMD's Smart Access Memory when we test it at a later date. Still, for now, hopefully, this "out of the box" performance gives you an idea of how the Radeon RX 6800 performs in pure gaming.
Clock Speed, Temperature, and Power Draw
Using Unigine's Heaven benchmark in a loop stress test, we were able to gather data on how the RX 6800 behaves under load.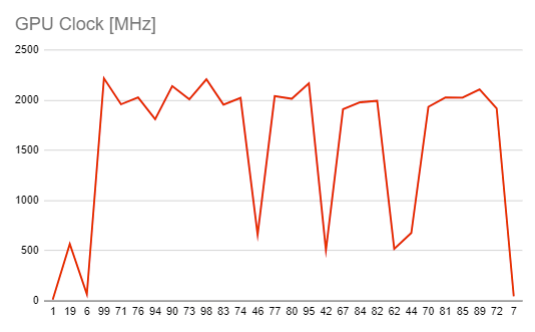 As you can see on the chart, GPU clock speed reaches above 2Ghz in certain scenes especially when the card uses above 70% GPU utilization.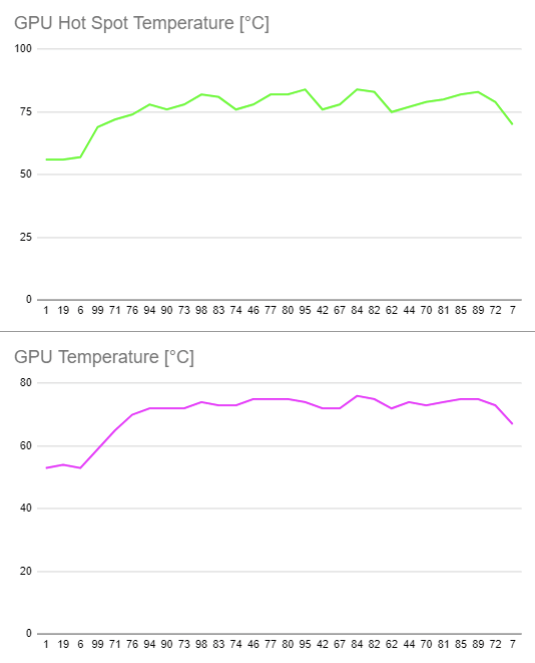 GPU temperature on the other hand is pretty good. Handled by the trio-fan configuration. Both GPU Core temp and Junction Temp never reached 80 degrees Celsius.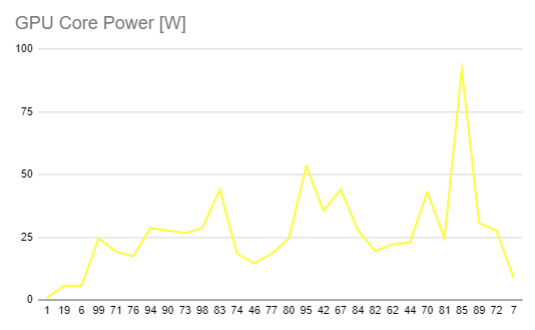 Under the same load, the GPU Core power is also within acceptable levels and powering this card wouldn't require too much thanks to it's 205w TDP requirement.
Final Thoughts
AMD is on a roll here, and the RX 6800's raw FPS performance is surprisingly good. Maybe this is when competition in the gaming GPU market really comes in as this new offering from the red team is delivering performance as promised.
Ray Tracing, AMD Smart Access Memory – these two things are gonna be tackled in a follow-up article to see where AMD stands dominating the gaming hardware space.
Lastly, I would like the new AMD GPU's to have better support and optimization for their VEC so that AMD gamers can have an alternative over NVIDIA's NVENC when it comes to streaming games using OBS or Xsplit. I would also like to see more creator centric features implemented from simple things like NVIDIA's broadcast app, which allows streamers to utilize virtual backgrounds, microphone noise cancellation, and more.
AMD's Radeon RX 6000 series are promising something big to AMD fans everywhere, and they delivered. With this first impression of the RX 6800, I can honestly say that AMD is on the way to be a true contender in the gaming GPU market.