GIGABYTE Launches the GeForce RTX 4090 AERO OC 24G Graphics Card
February 21, 2023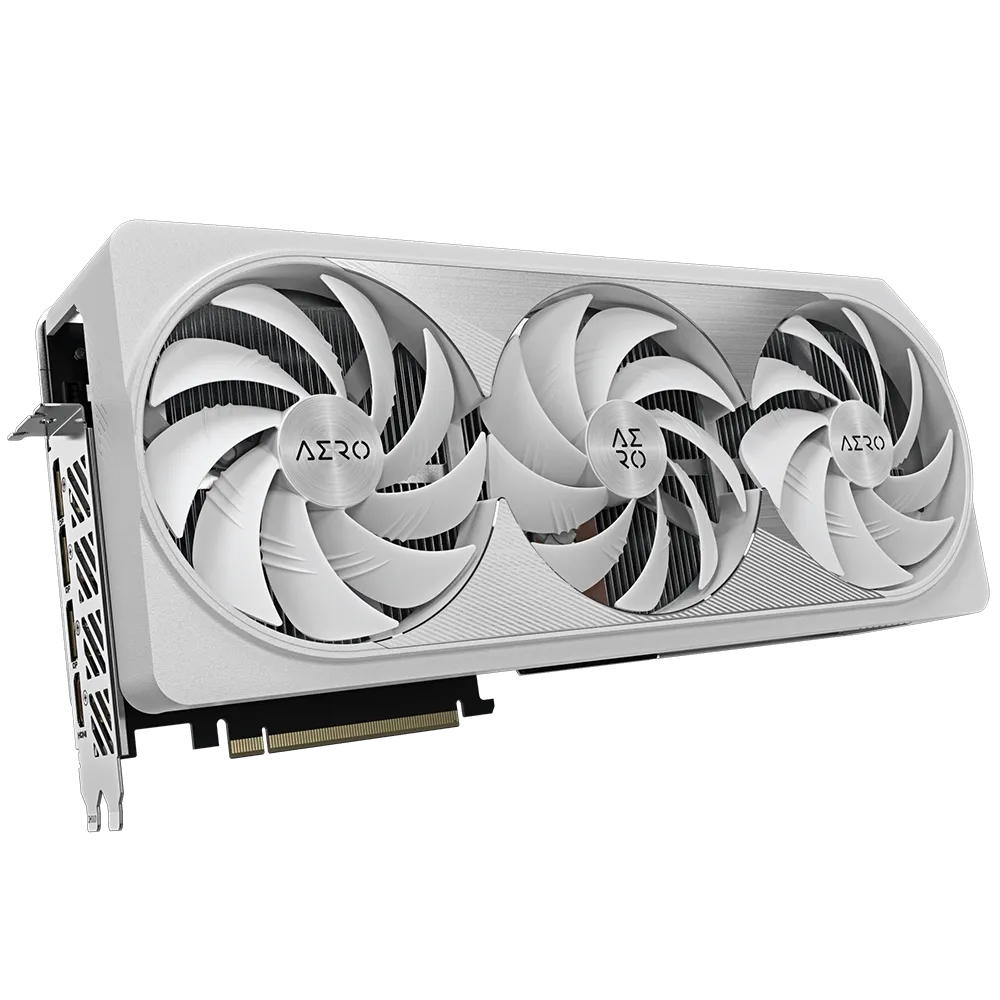 GIGABYTE has announced the launch of the GeForce RTX 4090 AERO OC 24G graphics card, powered by NVIDIA® ADA Lovelace architecture. The AERO OC graphics card is designed for both creators and consumers who prefer a silver-white design aesthetic.
To fully unleash the unparalleled performance of GeForce RTX 4090, GIGABYTE equipped the graphics card with amped-up designs and improved features, giving content creators and consumers more of everything. Unlike gaming graphics cards that emphasize on a dark black appearance, the simple silver-white design of AERO OC is favored by many consumers.
The GeForce RTX 4090 AERO OC 24G graphics card uses the WINDFORCE cooling system, which features three unique blade fans, alternate spinning, a large vapor chamber with direct touch to the GPU, composite copper heat pipes, 3D active fans, and screen cooling to maximize the heat dissipation. The WINDFORCE fans utilize graphene nano lubricant, which extends the fan's life by 2.1 times, delivering nearly the lifespan of the double ball bearing technology while providing quiet operation. Furthermore, the Dual BIOS design provides a silent mode allowing creators to work in a quieter environment. This silent mode offers a lower noise level without compromising performance.
The AERO OC graphics card offers a different design style, showcasing a silver and white color combined with a brushed metal finish that gives the series a fashionable and high-tech outlook. The logo on the side of the graphics card is also made of a special material that can display different rainbow patterns at different angles. The logo has a built-in RGB lighting effect which can be customized through the GIGABYTE CONTROL CENTER software. The graphics card comes with an upgraded metal backplate and a tailored anti-sag bracket for optimized reinforcement. The silver-white design of the bracket provides a more optimized reinforcement and improves the overall visual appearance.